Academya hotel services
Our hotel is situated in the centre of the city, 20 meters from the main street. Hotel ACADEMY ensures excellent possibilities for spending time in comfortable and quiet conditions. The leading firms, banks, museums and universities are situated not far from this hotel.
We have 19 cosy rooms with all modern conveniences:
The beds in our hotel are very comfortable. We are very attentive in choosing mattresses, pillows, and blankets. That's why all that we offer to our clients - linen, equipment, furniture and even interior - are of the highest quality - because there are no trifles in hotel business! Our visitors will be satisfied with all around the clock service. We have: bar, sauna, and gum in the hotel.
Salon-restaurant "Deja Vue" - of "Royal Card" is situated on the first floor of the Hotel "Academia". You can find the bright interior, warm and friendly atmosphere at the restaurant. An extensive European menu and a "freestyle-bar" is complimented by a wide selection of wines, cocktails, a tea list and fresh juices. "Deja Vue" is famous also for its attentive service from professional staff and high quality live music. Every night live music is performed & in the afternoon tunes come courtesy of a resident pianist.
1. Standard ---------- 118 USD / 990 UAH
In our rooms of a "Standard" category there is a single bed. These rooms face the October square and a monument to the Heroes of Great Patriotic war. The area of a living room is about 10-12 sq. m.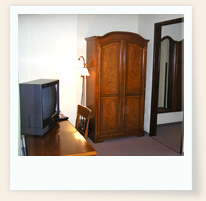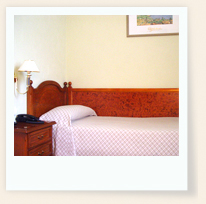 2. Standard plus -------- 125 USD / 1050 UAH
Our "Standard plus" room is a silent, cosy one-room apartment with a single bed. The area of a living room is about 16 sq.m.. Its window faces the court yard.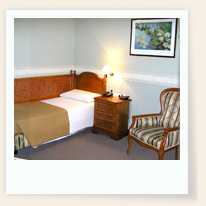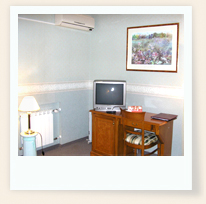 3. Comfort ----------- 201 USD / 1690 UAH
The rooms of "Comfort" category are one-room apartments with a king size bed. The area of a room is about 18-20 sq.m. Windows of "Comforts" face the October square.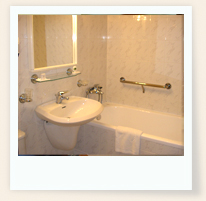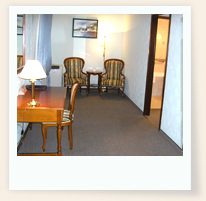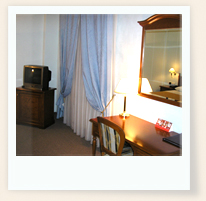 4. Supercomfort ------ 220 USD / 1850 UAH
The rooms of "Supercomfort" category face the court yard. There is a king size bed in these rooms. The area of a living room is about 22-24 sq. m.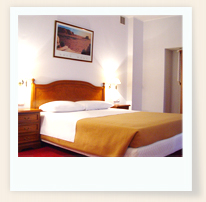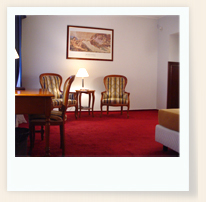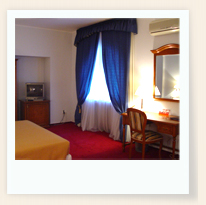 5. Lux --------------- 315 USD / 2650 UAH
The rooms of "Lux" category are the two-room apartment, facing the court yard. Besides the king size bed, in "Lux" there is an extended sofa. The room's area is about 50 sq.m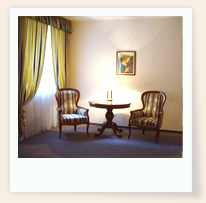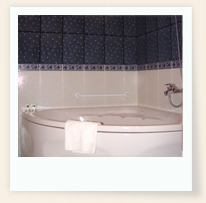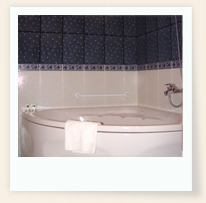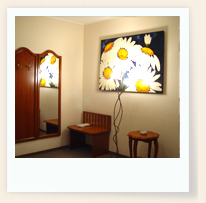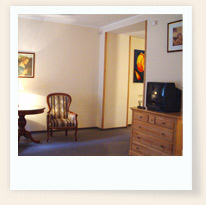 Our adress:
Ukraine, 49027,
Dnipropetrovsk K.Marx av. 20,
Tel (056) 370-05-05, fax (056) 370-29-31. E-mail: info@academia.dp.ua